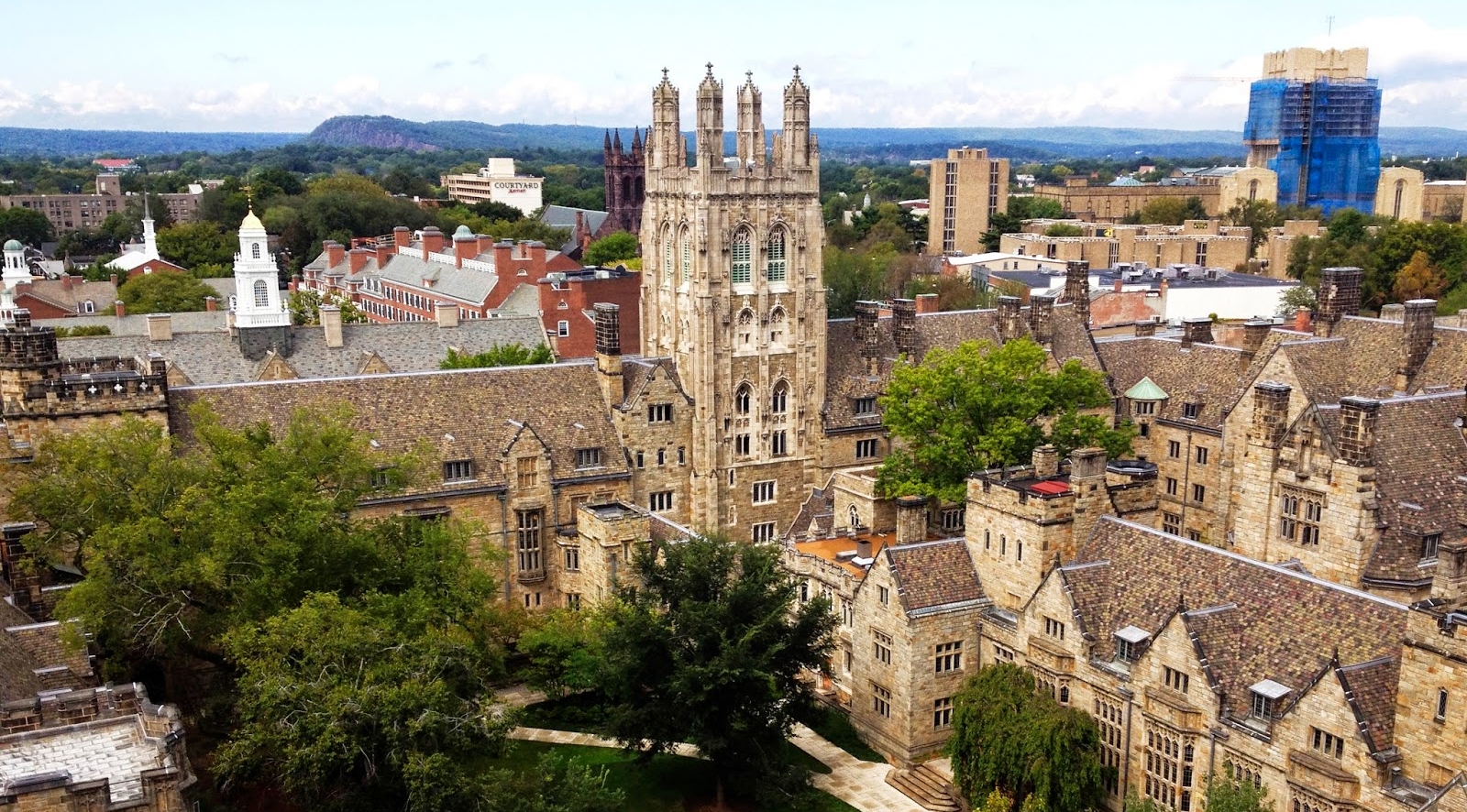 On a brisk autumn night in 1943...
Our founding fathers climbed to the top of Saybrook Tower and serenaded campus with our traditional opening number, "Sally in Our Alley."
Since then, as Yale's classiest a cappella group, the Cats have created over 200 original arrangements from jazz standards to Motown, from timeless oldies to contemporary chart-toppers. We've released several dozen albums, held seventy-four annual Champagne Jamborees, and performed for public figures such as President Barack Obama, her Majesty Queen Elizabeth II, Martha Stewart, and Jay Leno. In true Cat fashion, as the first Yale a cappella group to tour internationally, we bring our unique brand of refined all-male harmonies, stylistic expertise, and witty charm to destinations around the world. In our seventy-fifth season, with tours to London, Nashville, Cincinnati, Cape Town, Edinburgh, Amsterdam, and Berlin in the works, there has truly never been a better time to be a member of the Alley Cat family. Join this storied tradition, and share with us an incredible experience of history, unforgettable friendship, travel, and — in the words of Aretha Franklin — "Mm-mmm delicious" music! And remember, like those who came before you have learned: once a Cat, always a Cat.
Our musical repertoire, all arranged by current or former Alley Cats, reflects both our tradition and diversity. It has grown over our 75 years to include a mix of everything from the Temptations and Michael Jackson to Sam Smith and Alicia Keys. We add modern pieces while staying true to our roots in jazz standards from the likes of Gershwin, Ellington, and Porter. Our complex arrangements and acknowledged musicality allow us to perform for any audience, from ambassadors to elementary schoolers, making for an always exciting Alley Cat experience.
The Alley Cats in 2018-2019
What a year to be a Cat! After coming out of Rush with five amazing first-year Kittens joining us, we performed throughout the East Coast and on campus here at Yale. Winter tour took the Cats down to two Alley Cat Hometowns Cincinnati, OH and Nashville, TN. After Winter tour, we continued singing around the Northeast, and we had the honor of having hundreds of our Alley Cat alumni gather on Yale's campus for our 75th Anniversary Champagne Jamboree — an incredible night of music and reunion. Spring Break was a tour filled with sun, snow, and song, as we visited several Alley Cat Hometowns surrounding San Francisco, California (San Jose, Pleasanton, Manteca), as well as another Hometown in Augusta, ME. We also spent the latter half of our Spring Break Tour to record our new album in Boston, MA! To finish the year, the Cats traveled to Europe for our Summer Tour! Now, we are extremely excited to see FIVE Alley Cats travel the world with the Whiffenpoofs of 2020: Robert Crystal, '20+1, Mark Gustaferro, '20+1, Arthur Hwang, '20+1, Hale Jaeger, '20+1, and Shaun Radgowski, '20+1! We're sending them all our love and support as they embark on an exciting journey of performing as part of one of Yale's oldest traditions.